Relatude Web Application Framework
.Net, Headless and AI
The perfect platform for custom Web Apps
The Relatude Web Application Framework is built to rapidly develop advanced web applications. It offers a unique combination of AI capabilities, a graph-based content model and an extremely fast and efficient core engine.
Starting a new web application from the ground up can be both expensive and risky. By utilizing Relatude WAF for your custom web application, you can reduce risks and release your application to your users faster.
Relatude WAF include a significant portion of the code that is typically required for building and managing a custom web application. You can focus on providing value to your customers.
Performance

Relatude can handle a lot of traffic with very low response times due to the intelligent cache is uses. Don't waste precious developer hours to build a foundation when we've been optimizing our core framework for many years.

Easy to use UI out-of-the-box

In addition to a powerful code framework, all content/data created in the system can be viewed, edited and managed in an easy to use UI.

Simple but powertful API

The Relatude API is powerful, but also very simple to learn. The basics can be learnt in a short time. Our framework is built to take advantage of the standard .Net features your developers already know.
Advanced functionality
The Relatude WAF core engine has undergone tens of thousands of hours of development time to ensure reliable core functionality. As a result, you can allocate your time towards focusing on the unique aspects that differentiate your application. The core engine is highly scalable and can handle a lot of traffic without expensive architecture.
It also includes the core UI modules from Relatude CMS, which provides a powerful admin interface for your custom application. You can also extend the UI with your own custom modules. Other highlights include:
AI Search Engine
Relatude includes an AI powered search engine (semantic search) with a built-in .Net Vector DB
Extremely flexible datamodel
Deep support for two-way relations between content objects (Content Graph), and deep API support to query the relations.
Choose the right API for the job
Use the included GraphQL headless API or the powerful .Net API. Use the correct API for the job. Full support for both in the same project
Advanced functionality included
Relatude WAF ships with a range of functionality out-of-the-box that saves you both money and time. The built-in functionality spans from support for multiple languages to fine grained access control.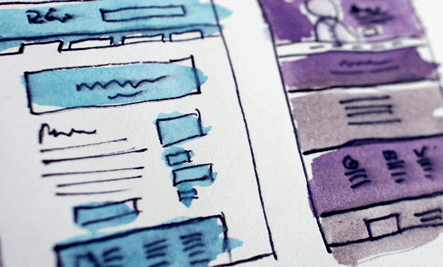 Many use-cases
Relatude WAF has a wide usage area, and it has been used in a huge variety of custom web applications.
Advanced forms and application management solutions
Streamlining and digitization of business processes is important in a challenging market. Relatude can help you reduce costs or do more with the same amount of resources.
Did you know that a web application that handle a big proportion of building approval applications from Norwegian architects is running on Relatude?
Digital voting applications
Since 2017, Save the Children Foundation Norway have organized "Barnas Valg" in Norway. It was the first certified digital election in Norway. It is an election for kids between 5th and 10th grade in Norway. This is a good demonstration of the security of the solution as well as scalability and performance.
Line-of-business applications
Many businesses need custom applications that supports the business. Relatude lowers the cost of entry for creating line-of-business applications and improves the speed of delivery.
App backends
If you are creating an app, you need to store the data you're presenting in the app somewhere. Relatude provides a nimble but scalable platform that can grow with your needs. Use the built-in GraphQL API, or build your own API using .Net.
Industry-specific systems
Many industries have specific needs and tasks that need to be digitized. Relatude can be a good fit for many: from the smallest application that can be delivered in weeks to huge complex multi-year projects.